NF Series Beans & Pulses Milling Machine
NF Series Beans & Pulses Milling Machine
NF Series Pulses Milling Machine can process various beans into flour or powder, such as soybean, lentil, peas, mung bean, chickpeas, lupin beans, etc.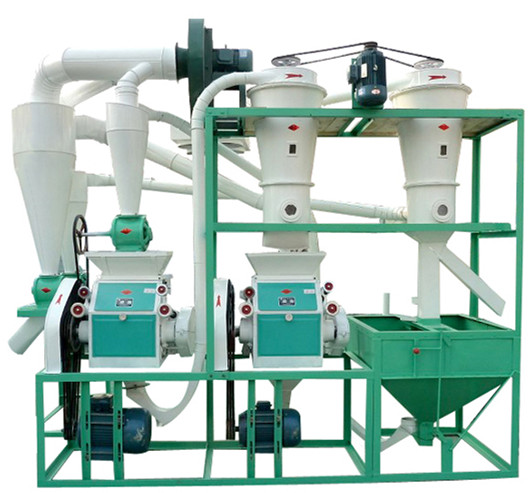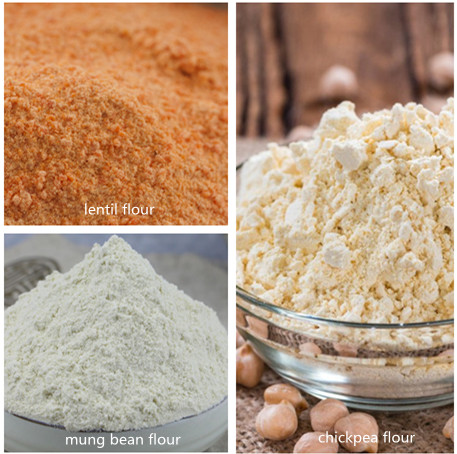 NF Series Pulses Milling Machine is mainly used in small size of coarse grain flour processing plants. It has the features of complete function, low noise, no dust, high degree of automation, convenient installation and low production cost. It grinds pulses into flour by the grinding roll of the grinder. Then the bean flour is winnowed and screened by the circular screen. Then, we package the flour and the bran separately.
Pulses Milling Machine Working Principle and Features:
The moisture content of the unprocessed grain should be 13.5~14.5%. Start the blower and then start the grinder. When the blower and the grinder are both started, the workbin can be blanking. When the grinding head stock bin has material, then we operate by the order of the combined grinding brake. When we shut down the machine, we should shut down the grinder first, then the blower. Flour milling process should be repeated. We can adjust the roll clearance three to four times successively until it reaches the flour yield. It can adjust the flow by adjusting the clearance between the flow plate and the feeding roll. Rotating the hand wheel screw can adjust the flow.

Pulses Milling Machine Feastures:
High automation degree, reasonable structure, stable running, reliable features, low energy consumption, high efficiency, low production cost, good benefit, low noise, no dust, safety and sanitation, energy conservation and environmental protection, easy installation and convenient maintenance.
Pulses Milling Machine Technical Parameter:
Power
(kw)

Outline Size
(mm)
Corresponding parameter set not found, please add it in property template of background
暂未实现,敬请期待