MLGQ36D Pneumatic Husker Introduction:
MLGQ36D pneumatic husker makes use of a pair of rollers with non-uniform motion in opposite directions, under the action of rollers' pressure to husk paddy, then through the vertical air channel, it is separated to husk, which is discharged from upper outlet and the mixture of paddy and husked rice which enter into the next stage. The product is suitable for various types of grain processing and is the ideal equipment for large modern rice milling enterprise.
Technique parameter:
Output(t/h): 4-5
Power(kW): 11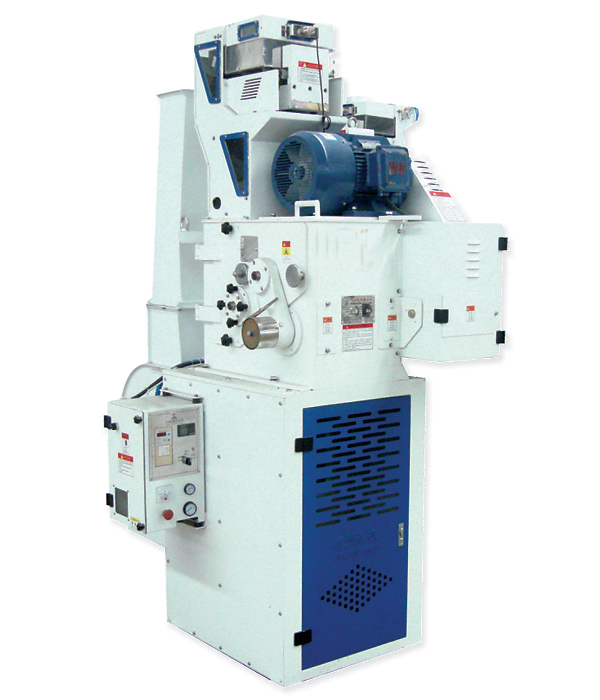 MLGQ36D Pneumatic Husker Characteristics:
1.High degree of automation, feeding door and roller get automatically controlled depending on whether there is material in the hopper;
2. Simple and convenient to operation, adjustment and maintenance;
3.Stable operation, little vibration, low noise;
4.High hulling rate, large output;
5.Air opening outside hulling chamber is conducive to the roller cooling, reducing consumption of roller.
Corresponding parameter set not found, please add it in property template of background
暂未实现,敬请期待