TQSX Series Suction Specific Gravity Stoner
TQSX Series Suction Specific Gravity Stoner
TQSX Series Suction Specific Gravity Stoner is mainly used in the separation of food (grain,rice, wheat and corns etc) and stones with good stone-relieving effects. The rice destoner machine uses made-to-order rubber torque limiter that is durable and can attenuate vibrations.

The sunction specific gravity stoner features characteristics of stable operation, stable technique performance, low noises, no dust overflow and convenient operation and maintenance etc.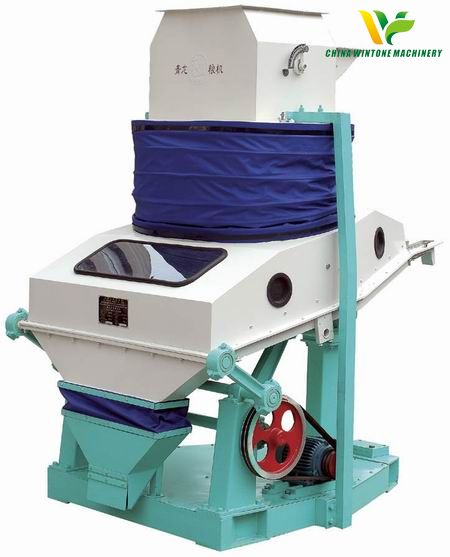 Why most users buy our sunction specific rice destoner?
1.Use vibrating motor,with stable running,compact construction,steady mechanical performance.
2.With full closed construction,there is no dust spread,on both sides of the screen there holes available that make cleaning easy.
3.Air pressure and air volume can be easily adjusted,a well illuminated ensures clear observation of the movement of materials.

TQSX Series Suction Specific Gravity Destoner Main Technical Parameters:
Model

TQSX85

TQSX100

TQSX125

TQSX168

Capacity(t/h)

5.5~6.3

6.5~7.5

8~9

10~12

Power(kW)

0.75

1.1

1.5

Air volumer(m3/h)

3200~3400

3800~4100

5400~6200

7200~8200

Exterior size
(L×W×H,mm)

1514×974×1809

1514×1124×1809

1514×1375×1809

1514×1805×1809
Corresponding parameter set not found, please add it in property template of background
暂未实现,敬请期待