CTM Series Rice Milling Plant
CTM Series Rice Milling Plant
Features: 1.Single motor drive, electric console 2.Flexible and customized technology.
CTM Series Rice Milling Plant consists of precleaner, cleaning sieve, destoner machine, rubber roll paddy huller, paddy sieve, iron roll and emery roll rice mill, rice grader, rice polisher, efficient bucket elevator and electric console. It includes the whole process from paddy cleaning, hulling, paddy separation, rice milling to rice sorting.
The CTM series Rice Milling Equipment is designed and developed from superior grade raw materials in compliance with international quality standards. Meticulously tested on various quality parameters under the guidance of our experienced professionals, this plant is recognized for its reliable performance, low running cost, less maintenance, longer service life and enhanced durability. Complete rice milling plant is the process that helps detaching hulls and bran's from paddy grains to produce polished rice.
It has the following features:
1.Single motor drive, electric console
2.Flexible and customized technology. It can process rice with different precision.
3.Static spraying plastics technology, bright and artistic appearance, colorfast.
4. Nice and durable glass elephant trunk.
5.Efficient dust collecting device, environmental protection.
Technical parameter:
Model

CTM25

CTM30

CTM50

CTM100

CTM150

CTM200

Capacity(t/h)

1~1.1

1.2~1.3

2~2.5

4~4.5

6~6.5

8~10

Rice Yield(%)

68~72

With Broken Rate(%)

≤20

Power(Kw)

~55

60~90

110~160

210~270

330~390

360~540
Rice Milling Process Introduction:
Removing all impurities and unfilled grains from raw paddy

Separating small stones from paddy

Improving the nutritional quality and milling recovery percent during husking and polishing /

Separating the husk from brown rice/ unhusked paddy

Removing all or part of the bran layer and germ from brown rice

Improving the appearance of milled rice by removing the remaining bran particles and by polishing

the exterior of milled kernel

Removing foreign materials such as colored, broken, immature and insected grains from milled rice

Separating small and large brokens from head rice

Mixing head rice with predetermined amount of brokens, as required by the customer

Preparing the milled rice for transport to the customer
Optional:
| | |
| --- | --- |
| | Drying raw paddy with high moisture |
| | Removing broken and immature grains from brown rice before whitening |
| | Flow controlling and incontinuous accumulating measure of white rice |
| | Milling chaff into grainy materials |
| | Separating paddy and broken brown rice from husk |
| | Separating broken rice from rice bran |
VIDEO: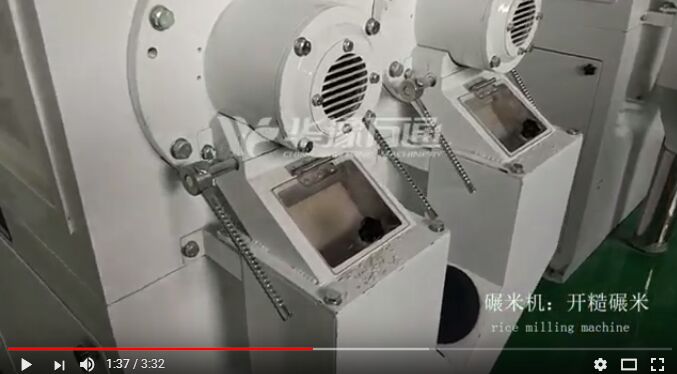 Wintone Machinery offer this excellent quality Rice Milling Plant in various specifications as per the requirements of clients. We provide consulting, engineering, tech-economic feasibility studies, design, construction, and implementation of rice processing equipments.
Corresponding parameter set not found, please add it in property template of background
暂未实现,敬请期待